nAMUH: Book 1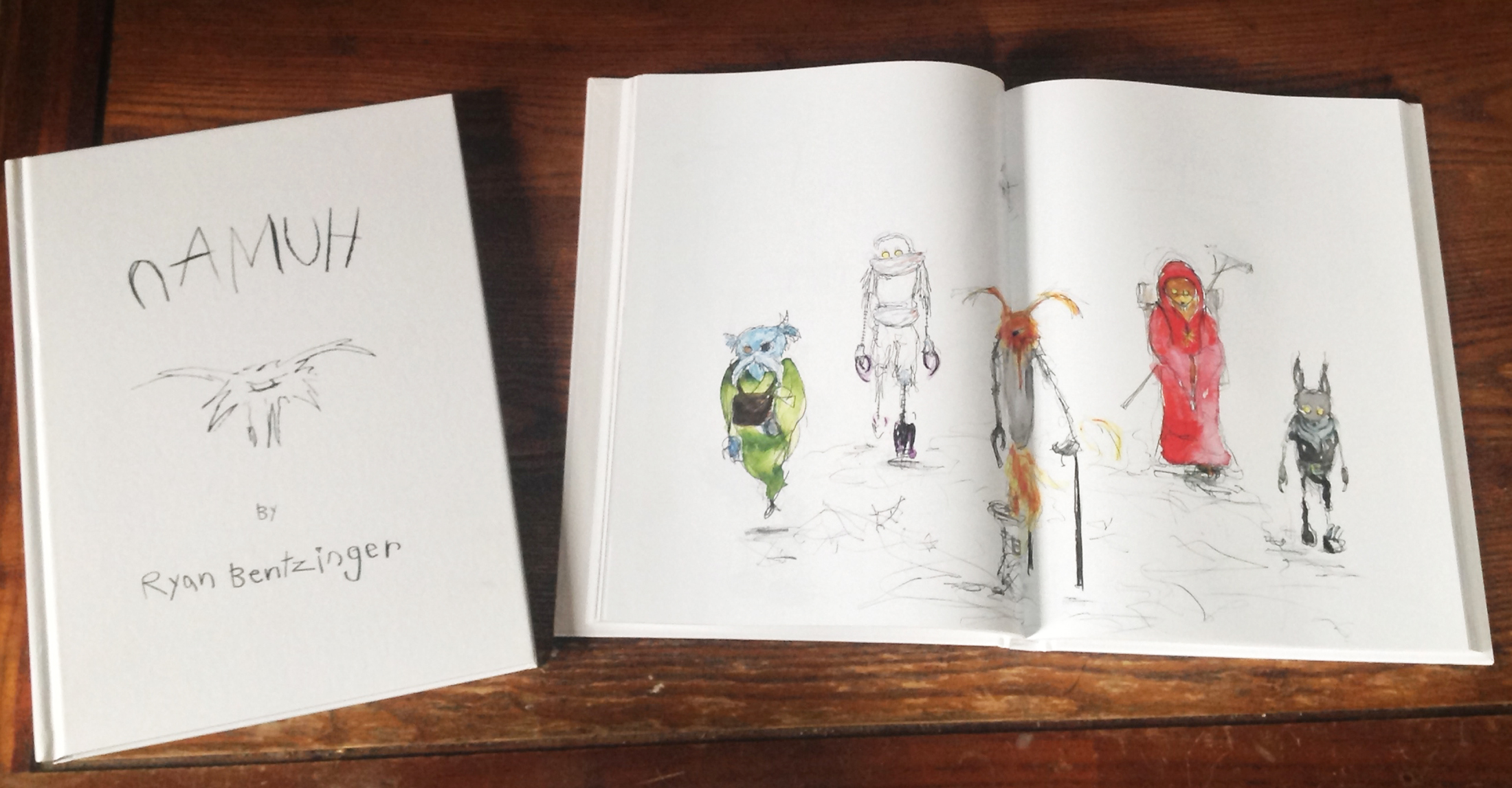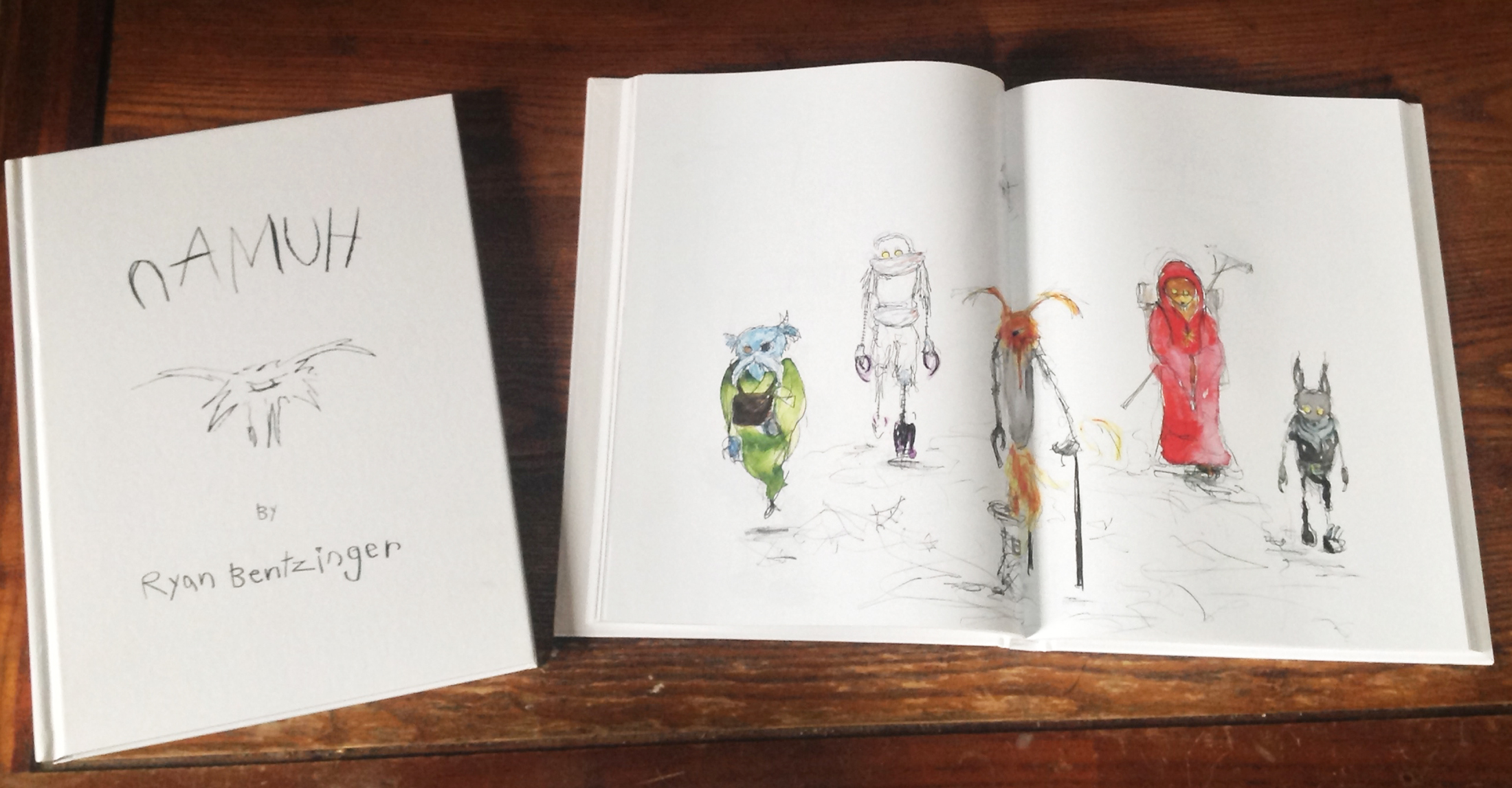 nAMUH: Book 1
nAMUH: Book 1 is a 12x9" hardcover book self-published in 2015. It contains 260 pages of full-color illustrations with colored, handwritten text for character dialogue.
The story follows Stray, a hybrid between monster and robot, who is desperately trying to solve the mystery of why children have gone missing from the Rere Islands. He seeks companionship with other talented monsters in his dangerous quest in the post-apolocolyptic land.
This book was released and exhibited in conjunction with the Ryan Bentzinger: nAMUH exhibition at the Cedar Rapids Museum of Art from 2015-16.